AI Automatic Guided Vehicle (AGV) with SLAM Function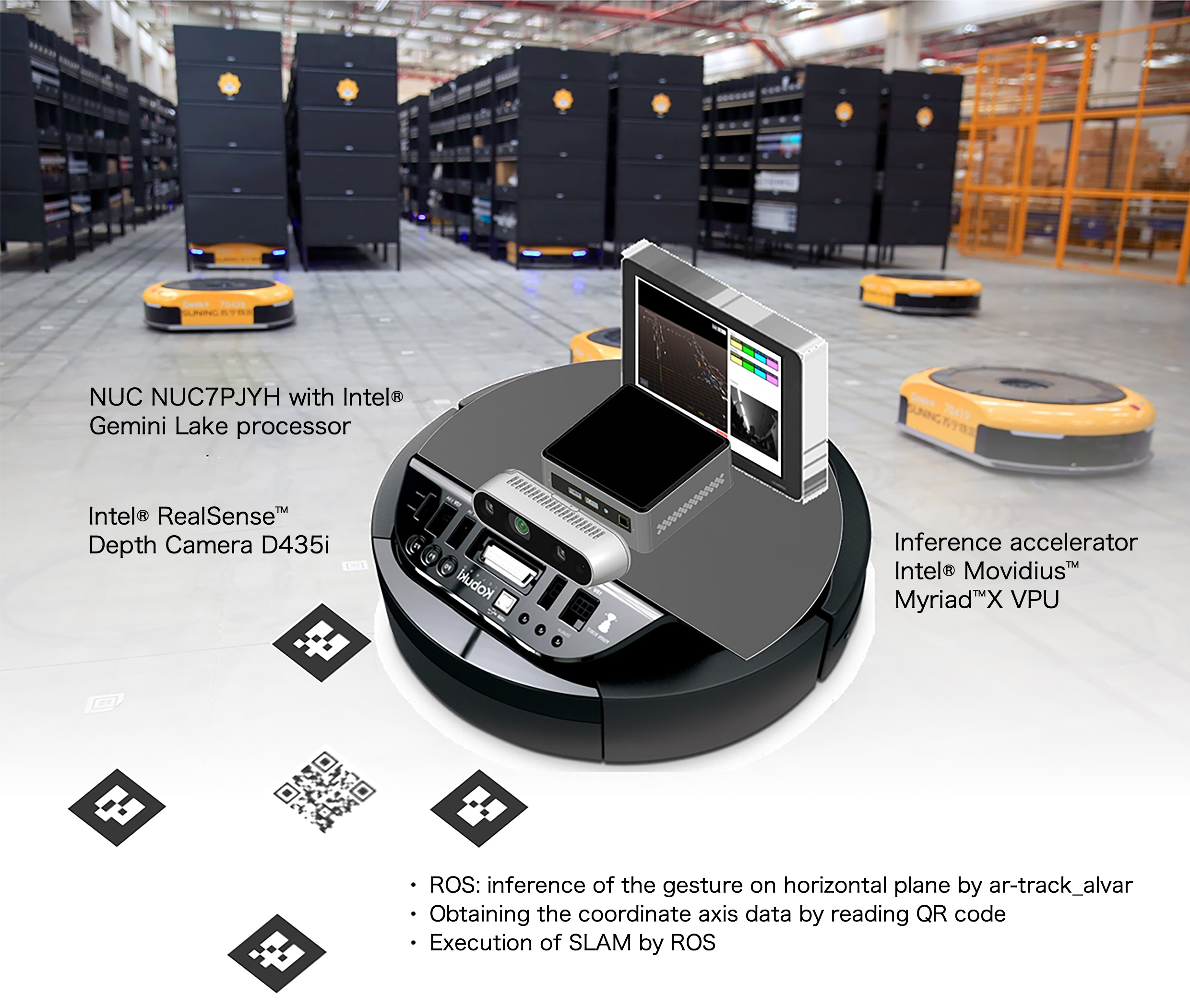 Installed OpenVINO™Tool Kit of Intel® for AI Automatic Guided Vehicle (AGV) to see
Realization of recognition of coordinates and planes, human detection and distance recognition by marker identification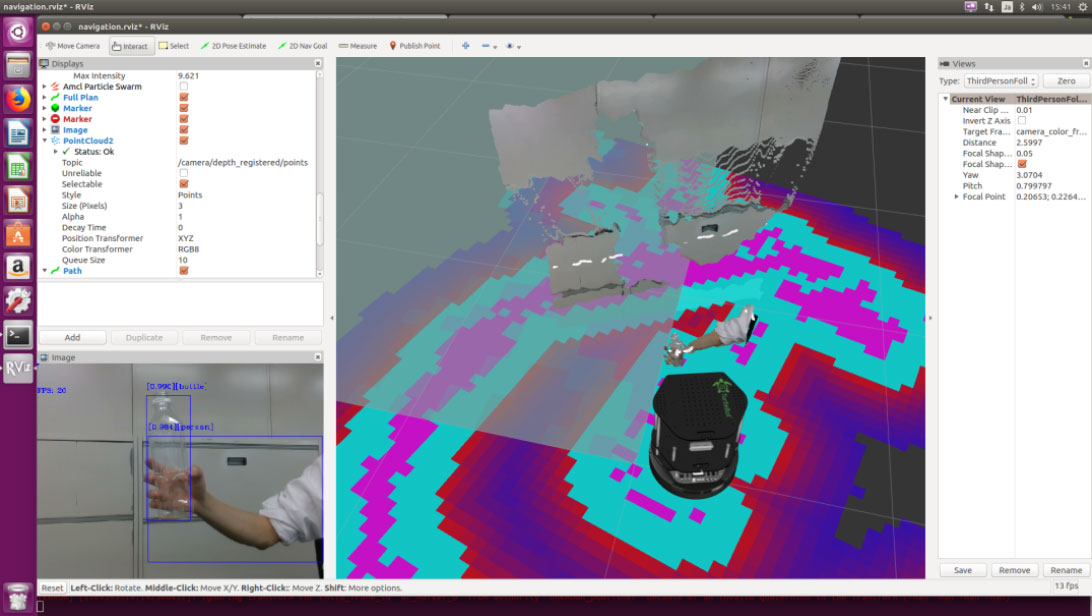 Intel® NUC Kit NUC7PJY + Intel® RealSense™ Depth Camera D435i
Deep learning inference of OpenVINO™Tool Kit
Reading of QR coordinate marker using Open CV
Distance detection of human and objects by Intel® RealSense™ Depth Camera D435i
Execution of SLAM by ROS
Recognition of coordinate plane by marker tracking
Intel® Core™ Processor Family
Intel® Core™ Processor Family

40% increase in speed compared to the 7th Gen Intel® Core™ Processor Family
Maximum 10-hour playback of 4K UHD video on laptops Edit the latest action videos 14.7 times faster
Intel® Atom™ Processor
Intel® Atom™ Processor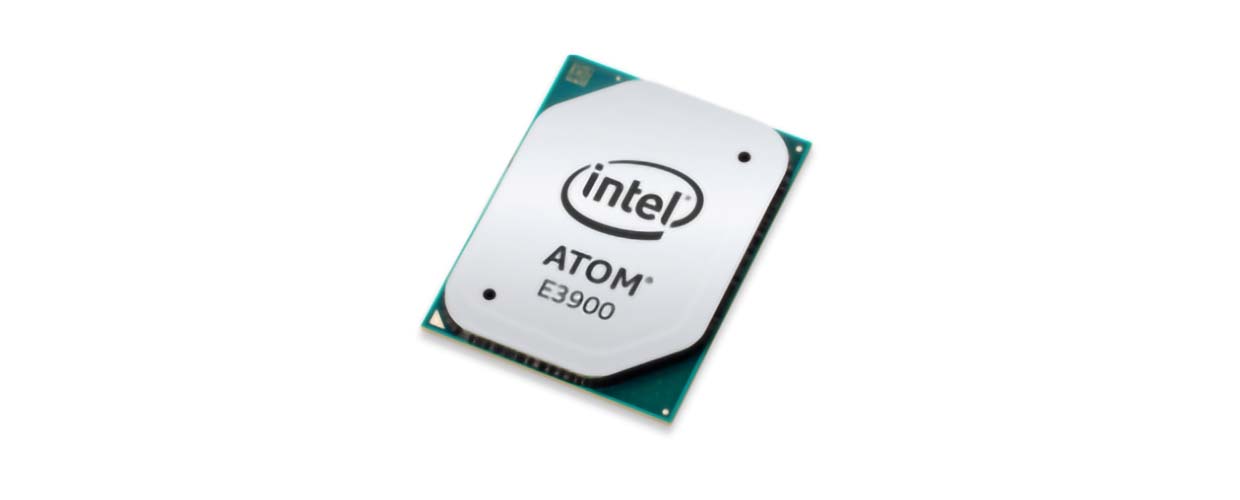 "Goldmont Architecture SoC using the leading 14nm processing technology
・Provision of reinforced display performance for 4K, high resolution and the latest media hardware acceleration
・High-speed video acceleration
・Three independent support for 4K Ultra HD Display
・Maximum 15 simultaneous 1080p30 decoding stream
・6W~12W thermal design power (TDP)"
Intel® Solid-State Drive (SSD)

"Solid-State Drive realizes the hard performance
・SSD with high durability and less heat and noise comparing to conventional HDD
・This SSD for enterprises with high reliability, long lifespan and low electricity consumption has No. 1 market share"
Intel® RealSense™

Intel® RealSense™ technology realizes from virtual reality to the development of robot, 3D production, depth recognition of consumption activities, 3D imaging, interior mapping and feature tracking.
OpenVINO™ Tool Kit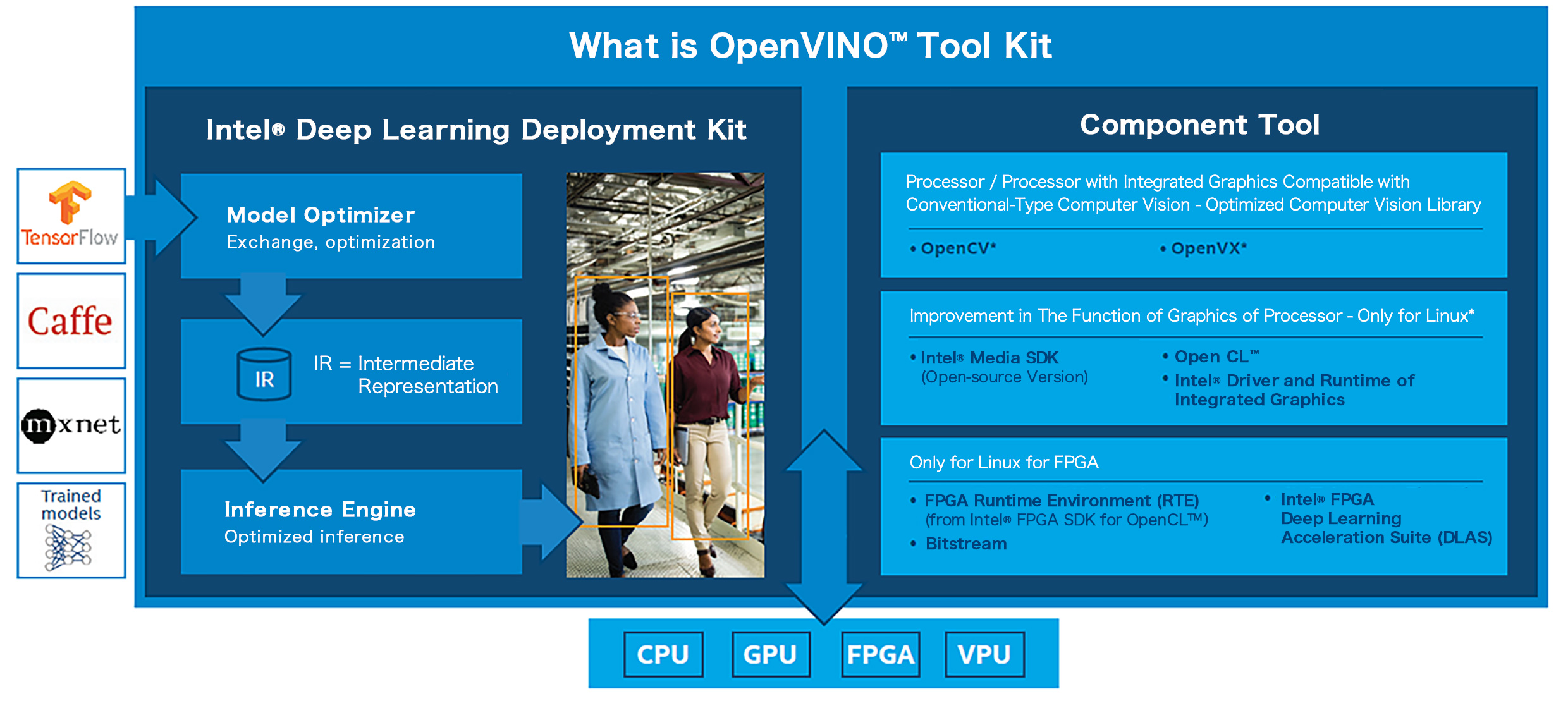 ・Tool kit for the development of high-performance computer vision and the fast deep learning of vision applications

・Due to the above, the execution under the existence of different types of formats i.e. deep learning related to hardware accelerator and Intel® Platform will become easy."

*Intel, Intel(Japanese), Intel logo, Intel Atom, Atom inside, Celeron, Intel Core, Core Inside, Pentium, Xeon are the trademarks of Intel Corporation in the United States and other countries.
*Other company, product and service names are the trade names of respective companies or registered trade names.
For demonstration or purchase of the products, please enquire through the enquiry form below