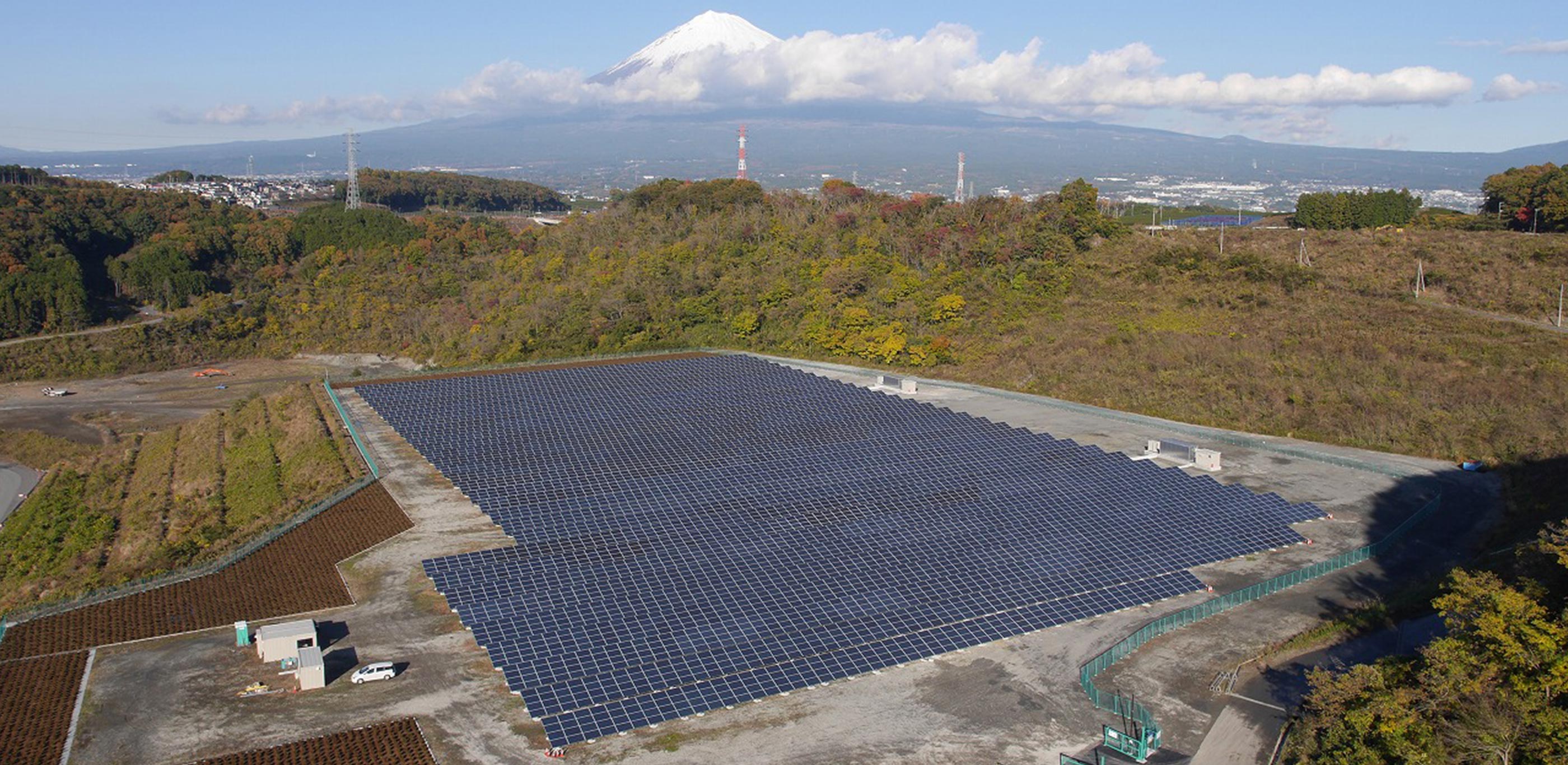 Establish society using eco‐friendly energy
the future Vitec Enesta has in its mind
Restar group is constituted of a variety of group entities which lives up to a wide range of clients' needs.
Above all, Vitec Enesta works on social contribution through the renewable energy such as solar and wind power generation.
Mr. Konno, President of Vitec Enesta Co.,Ltd, will tells you about our business, the present situation of renewable energy, a perspective on energy portfolio of our society, etc.
Profile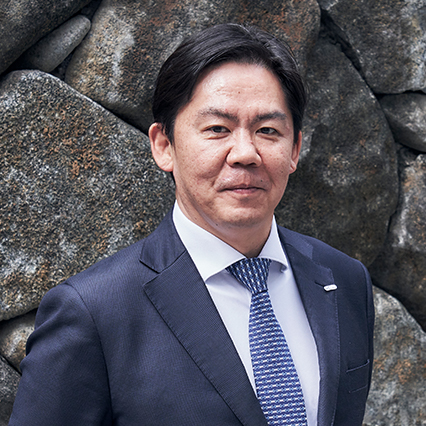 Hiroaki Konno

President of Vitec Enesta Co.,Ltd
After his career of sales in non-life insurance company, he has joined our company and been involved in the sales of eco-friendly energy products such as LED lights and solar panels.He was assigned to the position to CEO when Vitec Enesta was established and has made efforts to spread renewable energy in Japan, such as constructing mega solar power plants, and develop a variety of energy business.
Nowadays, environmental conservation is a global issue.
Our goal is to further spread renewable energy.
Vitec Enesta was established in 2015. Its base is just one of our company business where environmental products such as solar panels and power conditioners were handled, and I was a member of the team.Our challenge started, since we are a trading company and had strengths in procuring eco-friendly products. "FIT system (*1)", initiated in 2012, also back up our decision.

Dissemination of "renewable energy (*2)", which does not exhaust CO2, is highly appreciated for environmental conservation worldwide.Unfortunately, proportion of renewable energy in Japan is low compared with other countries.Our goal is to contribute to societies by spreading eco-friendly, renewable energy not only in Japan but also in other countries


(*1) FIT system……Feed-in Tariff. The system which obligated electric power companies to purchase the energy produced with renewable energy at the price designated by the government.
(*2) Renewable energy……The energy that is produced with natural resources, such as sunlight, wind, geothermy, small hydropower and biomass, and does not exhaust CO2, which occupies the majority of greenhouse gas.
Nationwide deployment of solar power generation business. Internal administration and management enable us to take flexible actions.
We have power stations using renewable energy all over Japan. There are 47 solar power stations (as of Jan, 2020). 40 small wind power stations are to be constructed, mostly in Hokkaido.
We will put our energy on expanding the business of "hybrid power generation using wind and sunlight" and its deployment oversea.

The strength of our power generation business is that all of our operation and maintenance are managed internally. They are quite significant to continue the business in the long run.
We have an alert system which instantly notifies malfunctions, using auto-tracking, remote monitoring camera in all of our power stations as well as managing data on power generation by solar panels.
Thank to the internal management of monitoring, we are able to find out even a small change and deeply consider "how we can enhance our power generation efficiency."
In recent years, we have initiated a new challenge of "solar sharing". This is a system to share sunlight between crop fields and solar panels, setting the panels above the fields, and produce crops from the field and generate electricity with those panels at the same time.
This system has attracted attention as one of the solutions for "abandoned lands" and "abandoned crop fields" which is now a nationwide problem.
Furthermore, as a part of oversea business development, we have established Vitec Enesta Taiwan in 2019 and initiated solar power generation in Taiwan. In the future, we would like to expand our business to developing countries and offer power stations using clean, renewable energy available at the sites.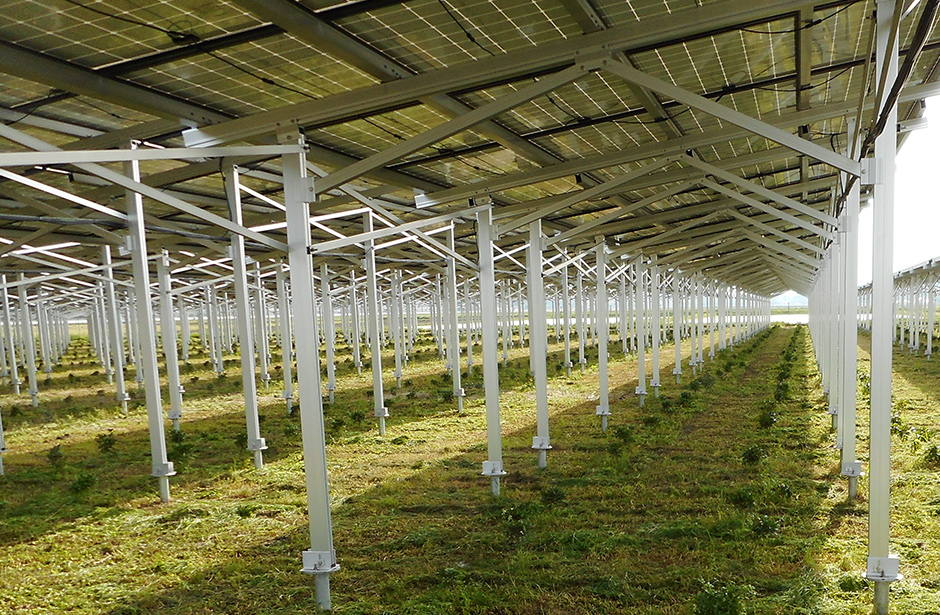 Preparation for disasters. Transition to "energy portfolio system" and "stand-alone function" of power stations.
At present, electricity network in Japan is so-called "heavily concentrated energy system," in which we heavily depend on a single large power station as a power source.
This system implies a risk of major power outage when any trouble occurs at the power station and damages all the electric devices operating on electricity.

"Energy portfolio system" has drawn attention as a measure to prevent major power outage by locating small power stations in various areas.
Power generation with renewable energy, which is independent on traditional electricity networks, is expected to contribute to the development of the system.
On the other hand, renewable energy is dependent on climate and time and power supply can be unstable, which is the weakness of the system.
To bring the system into life, we need to promptly introduce efficient Energy Management System (EMS) and large storage batteries.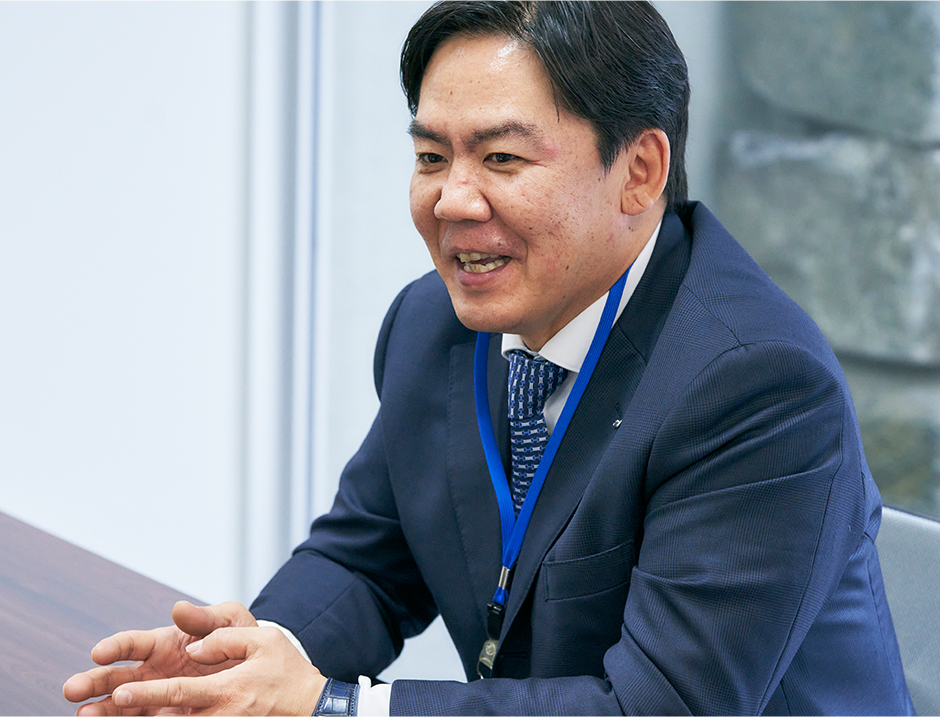 In the case of troubles like disasters, "stand-alone function" is essential for power stations to operate even when power outage occurs.
Though it is introduced to some of our power stations, its number is still small.
Our goal is to adopt the stand-alone function at other power stations and offer electricity for free to local inhabitants in the case of emergency. We think that kind of contribution to the local people makes building a power station all the more meaningful.
Importance of Alignment with Local Governments. Co-creation with V-Power, a Group Entity of Restar Group
V-Power, a new electric power company and one of our group entities, now invests and participates in management of "Nakanojo Electric Power" based in Gunma, a pioneer of electric power companies established by local governments.
Vitec Enesta and V-Power are closely aligned. Vitec Enesta undertakes power generation and V-Power undertakes electricity retail to government office and consultation on electricity with general companies and local governments.
We, Vitec Enesta, has been supplying electricity to V-Power ever since we initiated power generation business.

Renewable energy is the essential energy source to support our lives in the future.
"Enesta", included in our company name of Vitec Enesta, is the abbreviation for "Energy Service Total Assist".
We have put into it our following policy : "We provide various services related to energy and make social contribution through overall assistance."

We consider our goal of spreading eco-friendly, clean energy can be achieved by fully utilizing traditional electricity system and introducing optimal technologies through co-creation with cooperation of our internal and external partners. We hope we would keep on growing to be a company contributing to the society.